Zoom webinar, Nov. 30th 2020
Hosted by Daata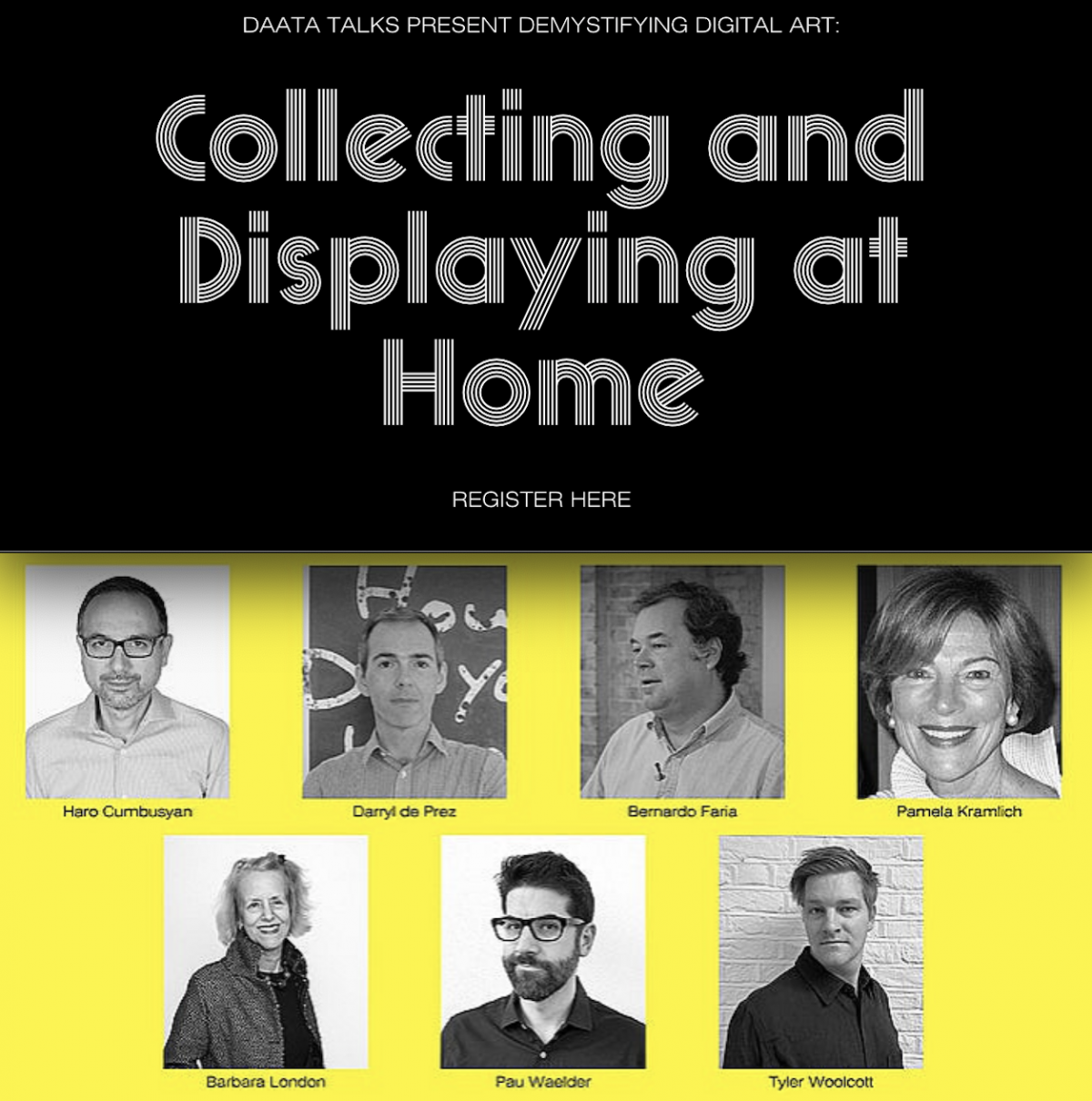 How do collectors display digital and video art within their own homes?
Coinciding with the launch of Daata Fair Miami (December 1st – 13th) this panel discussion featured leading collectors of digital art, curators and writers, including: Haro Cumbusyan, Darryl de Prez, Bernardo Faria, Pamela Kramlich, Barbara London, Pau Waelder. The talk was moderated by Tyler Woolcott, Director and Founder of Studio Visit.
Below you will find the video recording of the session.