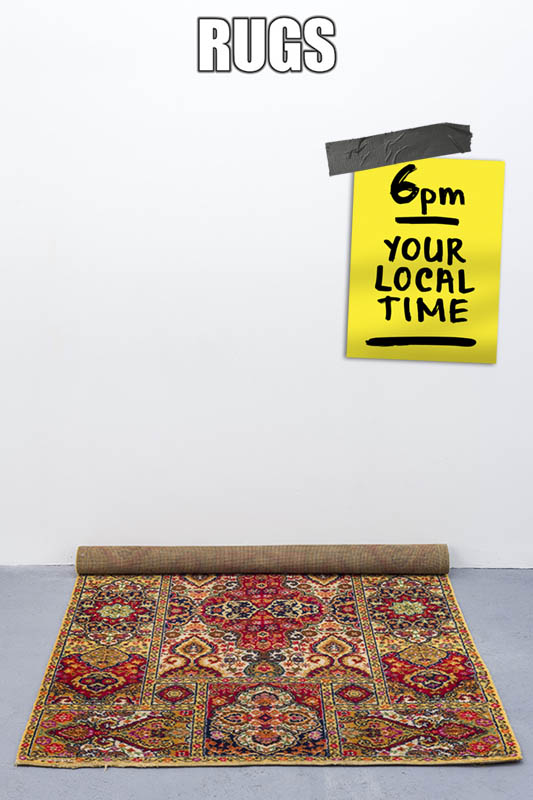 They Are These Or They May Be Others (memes)
Cristina Garrido
6PM Your Local Time Europe
L21 Palma
22 July, 2015 – 18h
Curator: Pau Waelder
L21 participates in 6pm Your Local Time, a distributed exhibition taking place in over 100 art centers, galleries and artists' studios in 23 European cities on July 22, starting at 6 pm. Conceived by Link Art Center with the collaboration of Abandon Normal Devices (AND) and Gummy Industries, this event aims to break the space limitations of exhibitions and to establish a connection between the art shown in the gallery space and its dissemination as documentation on social networks, blogs and Internet platforms.
In the framework of 6pm Your Local Time, curator Pau Waelder invites the artist Cristina Garrido to present a new version of her series They Are These Or They May Be Others, an exploration of the elements found in contemporary art installations in 21 photographs presented as memes. At The Envelope in L21, Garrido's work is replaced by a projection of the same image, which is controlled by the artist from her studio. The installation is thus completed with a real-time online activity, as well as the viral distribution of the full series of photographs on social networks and contemporary art websites.
The public is invited to participate in this event by attending the presentation at L21, following the Tumblr posts at theyaretheseortheymaybeothers.tumblr.com or downloading the images at www.cristina-garrido.com/theyaretheseortheymaybeothers and posting them on their social network profiles and blogs.