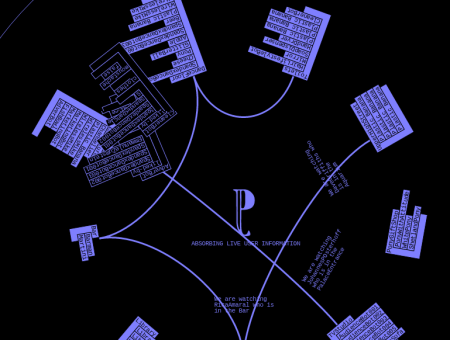 I+C+i // Our life online
Talk session at the CCCB Lab in collaboration with Fundación Telefónica
CCCB, Barcelona
February 24th, 2012
Program
The first session of I+C+i 2012 carries out a critical explanation of software policies, the notion of identity on the social networks and the impact of simulation caused by new artificial life applications. A workshop taught by Naked on Pluto, winners of the VIDA 13.2 prize and Gerald Kogler, and a discussion with the participation of experts such as Jussi Parikka, Pau Waelder, Aymeric Mansoux, and Mónica Bello, promise an intense day of action and reflection on lesser known aspects of our life on the web.
10-14h // PLUTONIAN EXPLORATIONS ON FACEBOOK. With Aymeric Mansoux and Gerald Kogler.
Have you ever wondered what is going on "behind the scenes" on social networks like Facebook? In this workshop we will explore our so-called social data and get a glimpse at how it is viewed by the company and third parties who access it. In order to break several myths about Facebook applications, you will be invited to take part in designing small programs that extracts and manipulate you and your friend's online information. Nothing will be written back to Facebook at any time, we will only be reading existing data. No data will be collected or viewable by anyone else.
No programming experience is required. Basic knowledge of javascript can be useful to explore more advanced possibilities of the Facesponge sandbox.
This workshop is part of the Naked on Pluto project, a critical text adventure Facebook game concerned with issues of online privacy and abuses in centralized commercial social networks, designed and written by Marloes de Valk, Aymeric Mansoux and Dave Griffiths.

19-21h // IDENTITY AND SIMULATION. ARTIFICIAL LIFE ON THE NETWORKS. With Jussi Parikka, Pau Waelder, Aymeric Mansoux and Mónica Bello.
Internet is changing our way of understanding the public space. The Web has become a dominant structure that covers all aspects of contemporary society. The proliferation of virtual agents, designed to stimulate non-fortuitous reactions and meetings, reconfigures the profile of individuals in dynamics that are innovative but also invasive, and generates new forms of control. In this brand new context, identity and simulation become decisive themes of behaviour on the Web.
More information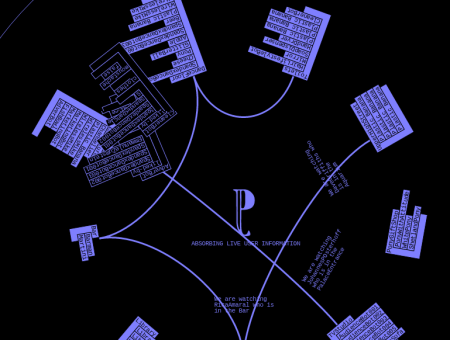 I+C+i // Nuestra vida en la red
Sesión CCCB Lab en colaboración con Fundación Telefónica
CCCB, Barcelona
24 de febrero de 2012
Programa
La primera sesión de I+C+i 2012 realiza una exploración crítica de las políticas del software, la noción de identidad en las redes sociales y el impacto de la simulación provocada por las nuevas aplicaciones de la vida artificial. Un taller impartido por Naked on Pluto, los ganadores del premio VIDA 13.2 y Gerald Kogler y un coloquio con la participación de expertos como Jussi Parikka, Pau Waelder, Aymeric Mansoux y Mónica Bello, prometen una intensa jornada de acción y reflexión acerca de los aspectos menos conocidos de nuestra vida en la red.
10-14 h // EXPLORACIONES PLUTONIANAS EN FACEBOOK. Con Aymeric Mansoux y Gerald Kogler.
¿Alguna vez te has planteado qué sucede «detrás» de las redes sociales como Facebook? En este taller exploraremos nuestros datos sociales y echaremos un vistazo a cómo los ven desde la propia compañía y desde las terceras partes que tienen acceso a los mismos. Te invitamos a colaborar en el diseño de pequeños programas que ven tu información y la de tus amigos de diferentes formas. No se necesita experiencia en programación y no se escribirá nada en Facebook; solo se analizarán los datos ya existentes. Tampoco se recuperarán datos y nadie más podrá ver la información.
Este taller forma parte del proyecto Naked on Pluto (Desnudos en Plutón), ganador del primer premio VIDA 13.2, un juego de aventura crítico con Facebook en el que se pone de manifiesto el tema de la privacidad en línea, diseñado por Marloes de Valk y  Aymeric Mansoux.
19-21 h // IDENTIDAD Y SIMULACIÓN. VIDA ARTIFICIAL EN LAS REDES. Con Jussi Parikka, Pau Waelder, Aymeric Mansoux y Mónica Bello.
Internet está cambiando nuestra forma de entender el espacio público. La red se ha convertido en una estructura dominante que contiene casi todos los aspectos de la sociedad contemporánea. La proliferación de agentes virtuales, diseñados para estimular reacciones y encuentros no fortuitos, reconfigura el perfil de los individuos en dinámicas innovadoras, pero también invasivas, generando nuevas formas de control. En este contexto inédito, la identidad y la simulación se convierten en temas decisivos del comportamiento en la Red.
Más información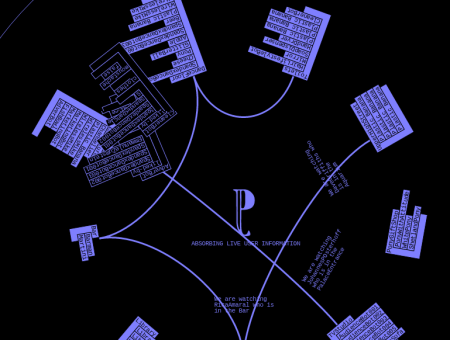 I+C+i // La nostra vida a la xarxa
Sessió CCCB Lab en col·laboració amb Fundación Telefónica
CCCB, Barcelona
24 de febrer de 2012
Programa
La primera sessió d'I+C+i 2012 duu a terme una exploració crítica de les polítiques del software, la noció d'identitat a les xarxes socials i l'impacte de la simulació provocada per les noves aplicacions de la vida artificial. Un taller impartit per Naked on Pluto, els guanyadors del premi VIDA 13.2 i Gerald Kogler, i un col·loqui amb la participació d'experts com Jussi Parikka, Pau Waelder, Aymeric Mansoux i Mónica Bello, prometen una intensa jornada d'acció i reflexió sobre els aspectes menys coneguts de la nostra vida a la xarxa.
10-14 h // EXPLORACIONS PLUTONIANES A FACEBOOK. Amb Aymeric Mansoux i Gerald Kogler.
Alguna vegada t'has plantejat què passa «darrere» de les xarxes socials com Facebook? En aquest taller explorarem les nostres dades socials i farem un cop d'ull a com les veuen des de la mateixa companyia i des de les terceres parts que hi tenen accés.
Per tal de trencar diversos mites sobre les aplicacions de Facebook, se' us convida a formar part del disseny de petits programes que ajuden a extreure i manipular la informació online, la teva i la dels teus amics.
No s'escriurà res al teu Facebook, nomès llegirem la información previament disponible. No es registrarà cap informació ni estarà disponible per a cap altre usuari.
Aquest taller forma part del projecte "Naked on Pluto", una aventura de text crítica sobre els diversos aspectes de la privacitat on line i els abusos a les xarxes socials comcercials centralitzades, dissenyat i escrit per Marloes de Valk, Aymeric Mansoux i Dave Griffiths.
19-21 h // IDENTITAT I SIMULACIÓ. VIDA ARTIFICIAL A LES XARXES. Amb Jussi Parikka, Pau Waelder, Aymeric Mansou i Mónica Bello.
Internet està canviant la nostra manera d'entendre l'espai públic. La Xarxa s'ha convertit en una estructura dominant que conté gairebé tots els aspectes de la societat contemporània. La proliferació d'agents virtuals, dissenyats per estimular reaccions i trobades no fortuïtes, reconfigura el perfil dels individus en dinàmiques innovadores, però també invasives, i genera noves formes de control. En aquest context inèdit, la identitat i la simulació es converteixen en temes decisius del comportament a la Xarxa.