As a special event for the presentation of the Master's Degree in Curating New Media Art at Escola Superior de Disseny (ESDi) in Barcelona, I gave a masterclass on curating new media art from my professional perspective, discussing the latest developments in the field as the COVID-19 pandemic imposes new forms of experiencing art exhibitions.
Curating digital art: from the indomitable to the intangible
Pau Waelder
Curating an art exhibition involves much more than a selection of works. It includes, broadly speaking: the conceptualization of the project, its planning and implementation in a specific space (real or virtual), the mediation with the public and also the documentation and final evaluation. On the whole, it is more a question of taking care (as the term curator indicates), watching over the operation of the exhibition and trying to communicate its contents to those who visit it, whether in person or remotely. In the specific field of digital art curatorship, the need to take care of the exhibition is especially relevant, as it often involves living processes, interactions with the public, and a reconfiguration of the space occupied by the artworks.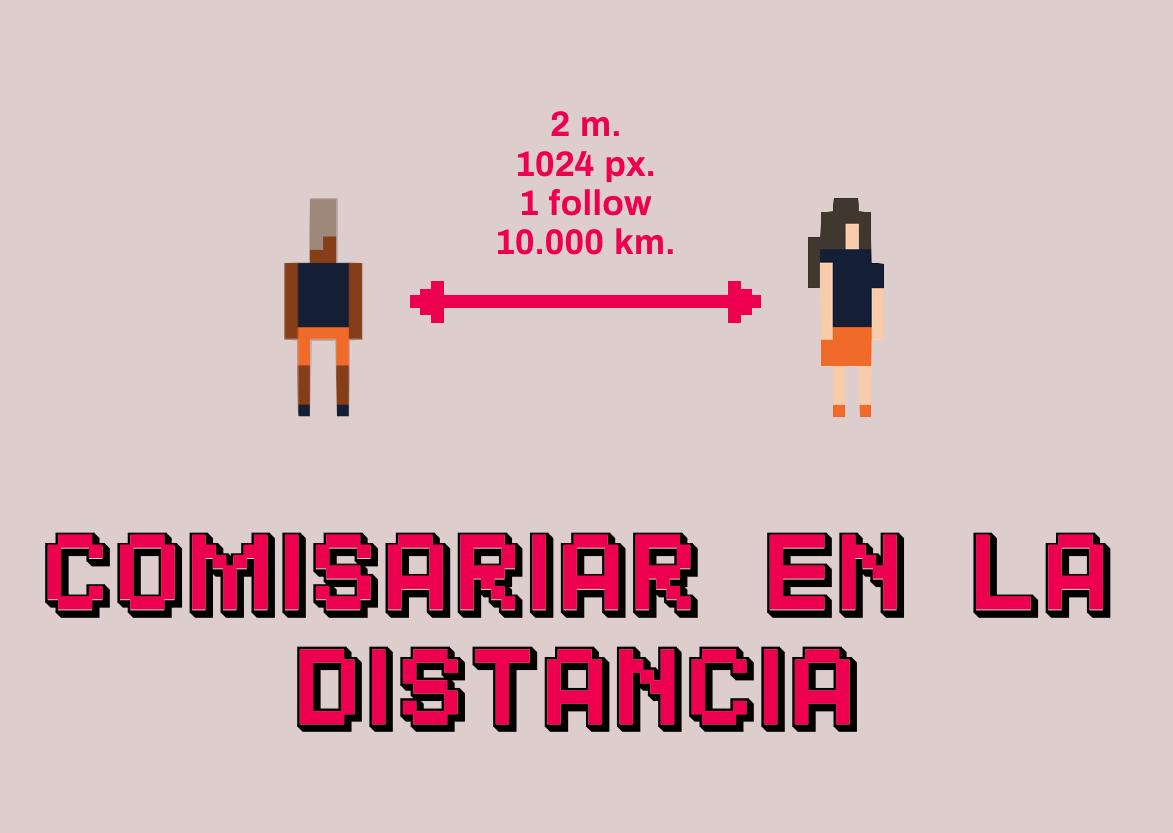 In their more traditional formats (painting and sculpture), works of art can be considered docile objects in their material aspect, since they remain inert, but at the same time they can be remarkably untamed in their symbolic dimension, for all that they suggest to the viewer. Generative, interactive or connected works of art are doubly indomitable, since their very existence depends on a series of processes that must be maintained and on factors that are sometimes beyond our control. Digital art curatorship means, therefore, to understand that one does not work with objects, but with events, and that these require a particular commitment to the exhibition project. At the same time, digital artworks may not be physical objects, but software, images, simulations, intangible environments that claim their own space or escape any notion of place. At a time when social distance and the limitations of geographical movement lead us to live with intangible experiences, the field of digital art offers us an ideal context for reflecting on our current reality.
In this presentation we will briefly examine the evolution of digital art and its presentation to the public, as well as working with artworks created in unstable and constantly evolving media. We will go into the spaces of digital art, from the festival and the museum to online platforms and virtual and augmented reality apps, and we will see some of the many formats that an exhibition project can take.